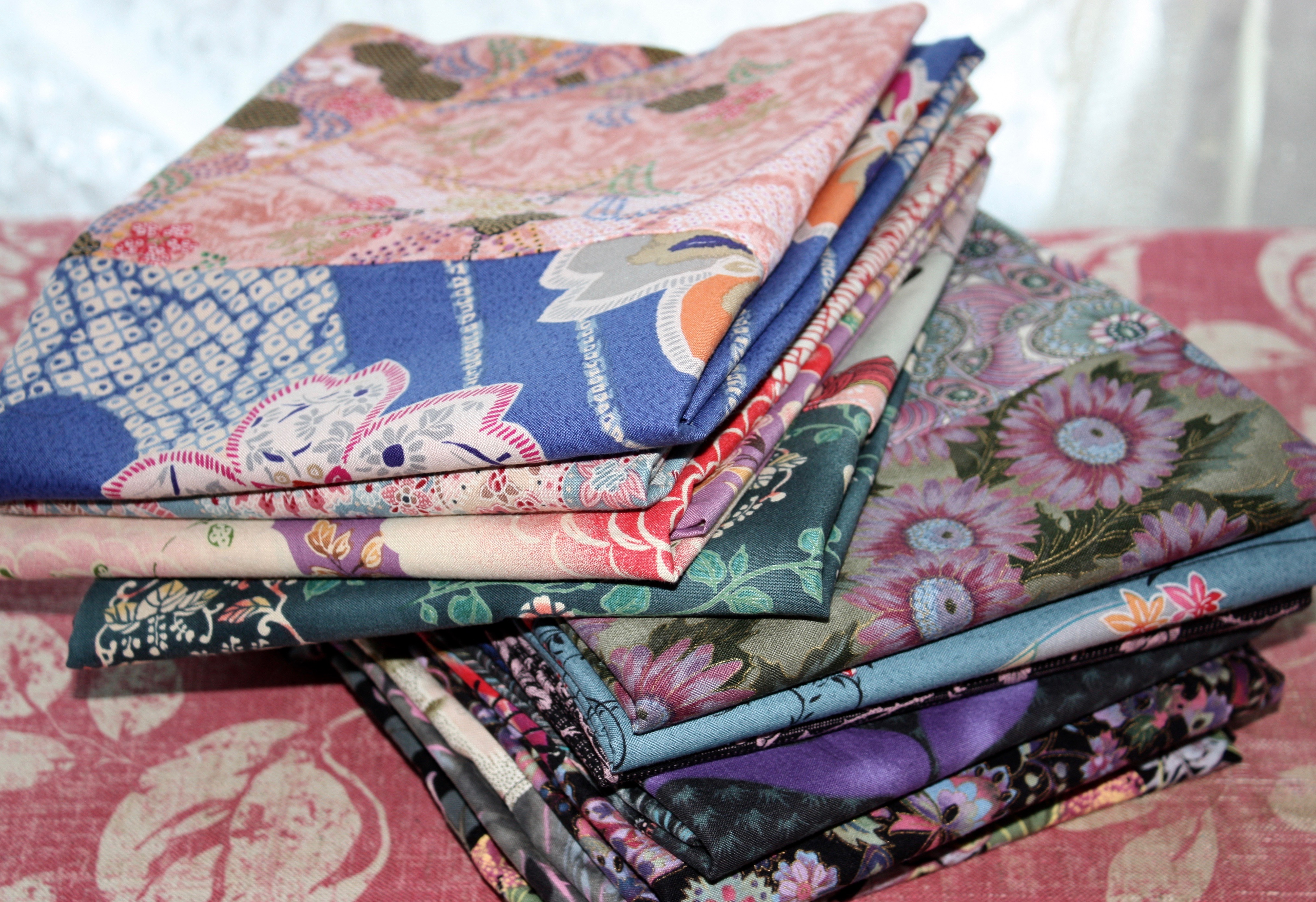 Many things have changed in my daily life.  This is not a "woe is me" story.  But, it is very fair to say that how I now feel about the stuff I have been "saving for a truly special project" has definitely shifted.  I have a closet full of wonderful and unique fabric, awaiting to be sewn into the "perfect thing"…no surprise there, right?  I accept the fact that at this point I may simply be the curator of all this truly inspiring fabric for someone else's use in the future.  In an odd way, this "fresh thinking" has freed me to actually use some of it!
Case in point:  the pillowcases in the photos…such an ordinary use for such treasured cotton prints.  But, guess what happened?  Once I decided to use some,  I spent two wonderful and engaging afternoons pulling out "the good stuff", pairing up interesting combinations, working with what I had (NO NEW PURCHASES ALLOWED)…"playing", figuring it out, ripping, sewing, pinning, pressing…and ended up with a stack of very extraordinary versions of a very simple, useful thing: a pillowcase for my bed.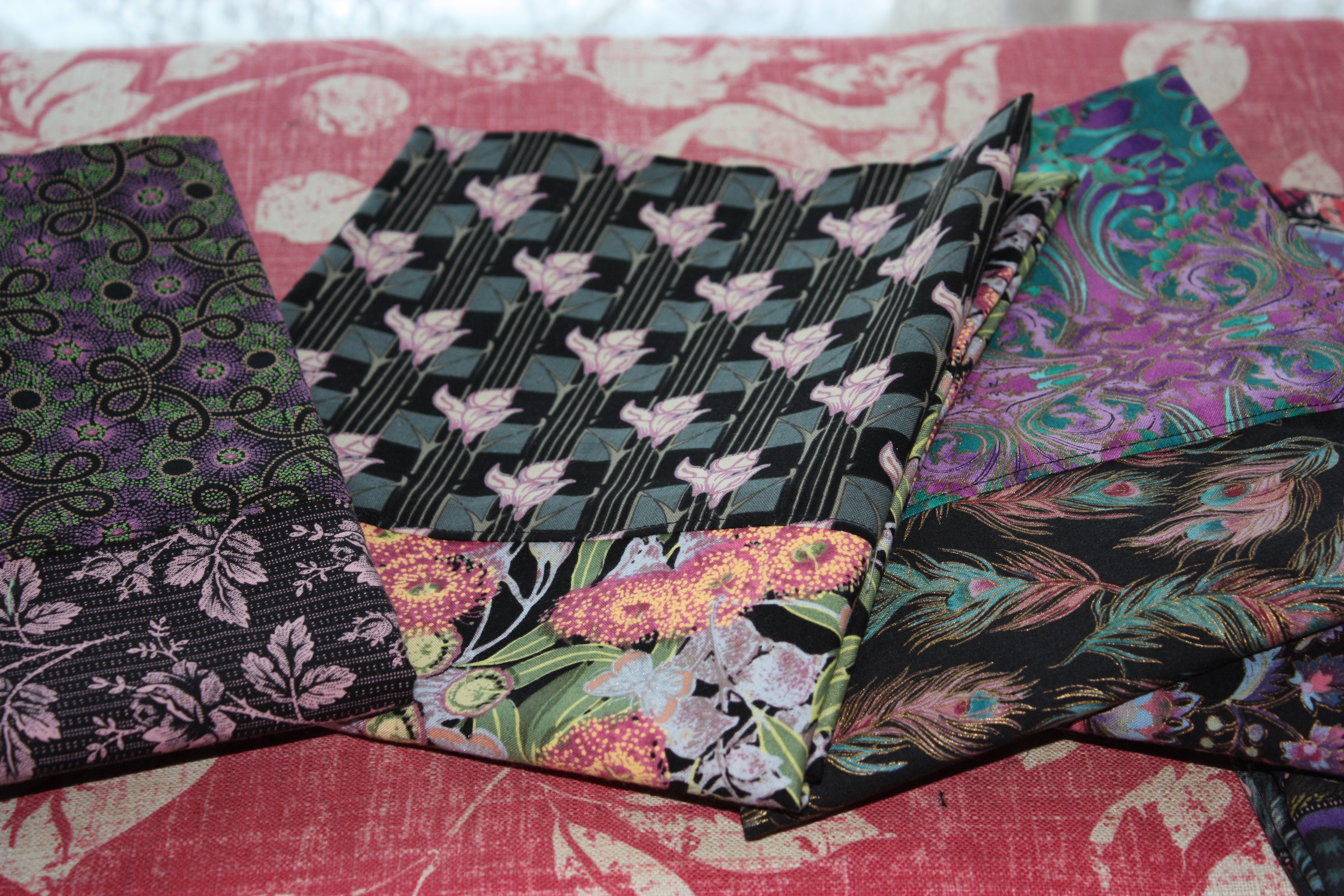 I have come to realize there was "more at play" in this activity than simply ending up with a stack of pillowcases.  I am using them (rather than saving them for "company").   Each night, as I get in bed, I feel special savoring such a lovely (and ordinary) thing.  It is soft, it is pretty.  Each morning, as I make my bed, I get a little gift of "grace":  "I did this for me…how nice."  It is a  simply wonderful way to start my day.
Truly EASY Instructions for Making a Pillowcase:
Choose two fabrics.  Rip the larger piece from selvage to selvage to get the edge aligned with the grain.  Measure 22 inches along the selvage and rip again.  This is the body of the case.  For the band, again rip from selvage to selvage to align the grain; measure 14 inches…and rip again.  
Fold the larger "body" piece in half, right sides together, aligning selvages.  Sew a half inch seam along each "long" side (and again, along these seamed edges with a zig-zag stitch to prevent fraying).   Turn right side out. Press seams flat.
Take the smaller "band" piece.  Stitch the short ends together.  Right sides together, stitch the band to the body, matching side seams.  Press a half inch "hem" along the remaining raw edge.  Turn pillowcase body wrong side out, fold up band to just cover sewn edge, matching side seams; ease as needed;  pin and sew (Do this on the "out" side of the case…this is where the stitching will show…if it is a little wonky on the inside (and it probably will be), it won't ever show…no worries.  Voila.  Done.  Press well.  Sweet dreams ahead!
One small caveat:  All 45″ cotton fabrics do not actually measure a full 45 inches.  Sometimes the "band" fabric you have chosen will not be quite long enough for the "body"…I viewed this as an opportunity to insert one small piece of a third fabric!   To plan ahead…check the length of the ripped band against the stitched body edge, before pinning them together…and add whatever piece is needed.  Easy, truly.