I am thinking of this post as an experiment:  Can I actually get my thoughts and work "out there" once again?  After a while, the "maybe I will do that tomorrow" begins to feel a bit cowardly, right?
I am back in my studio in a somewhat regular way…both of them, actually.  ( I have the ultimate luxury of a space for "paper" and one for "fabric", i.e….the two empty bedrooms).  After a long time of putting others first (for truly excellent reasons…no regrets, there),  I am now trying to once again engage in a daily, creative practice.   In the one spot, I am working on the Passacaglia…which is something of a "once in a lifetime" piece of work…more on that another day.  To counterbalance the awesomeness of that effort, I am also making tiny collages using up scraps from other work.    The little book in the photos below is a small 3″ x 5″ Moleskine.   Every day I try to do something in it…if I complete ONE page, it is "enough".
The process, though, has become something more than simply cleaning up.  All of the paper is scrap…the under-papers created when making more "important" work.   And, therein lies the joy in the process.  Each page is just "something from nothing"…on a very small scale…using simple tools…ruler, scissors and glue.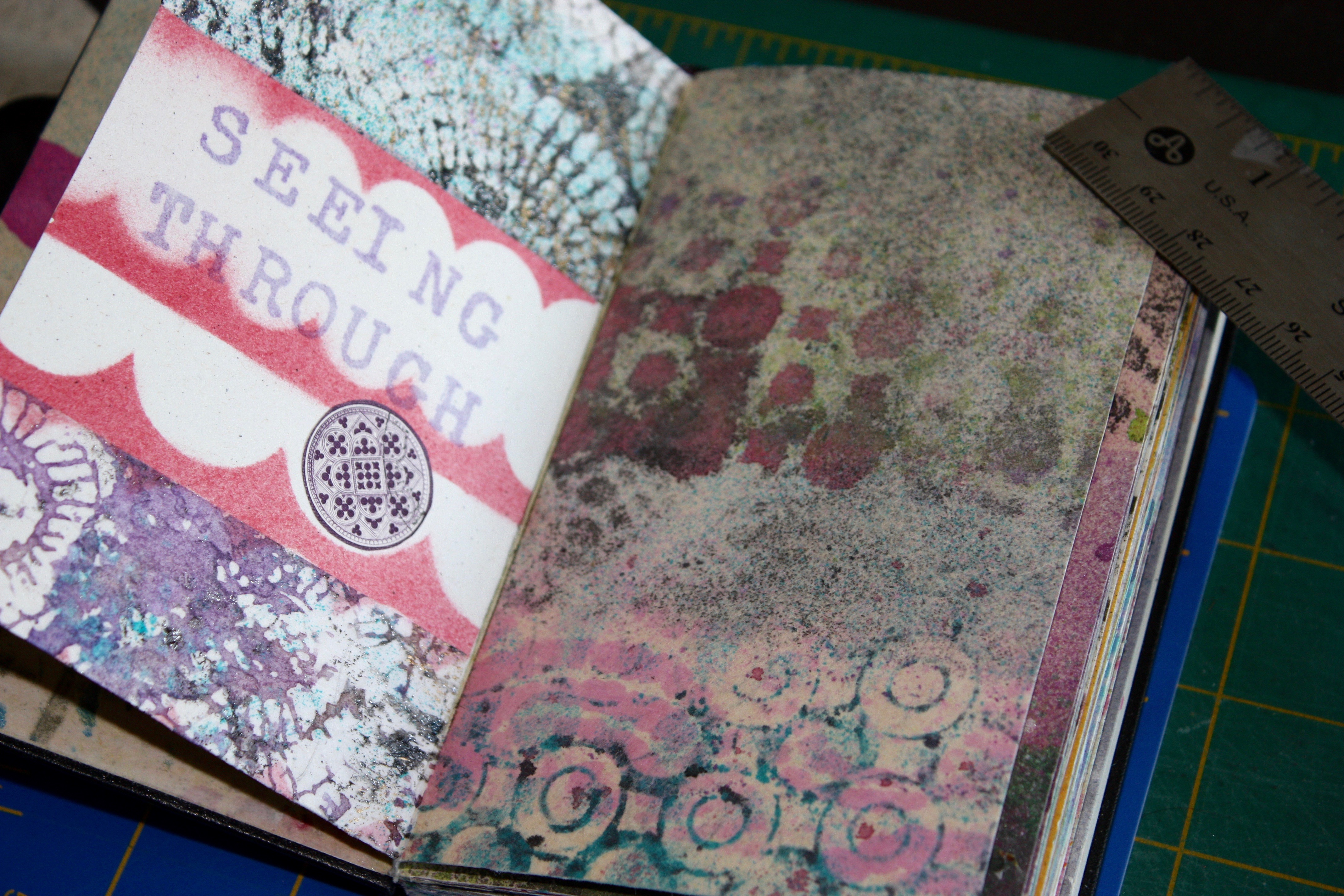 The underlying "restriction" or challenge for all in the book is to create a small collage in which one can "see through" to what is going on underneath the top layer.    A secondary expectation is that each of the collages on a given open spread should relate to each other in some way.  That's it.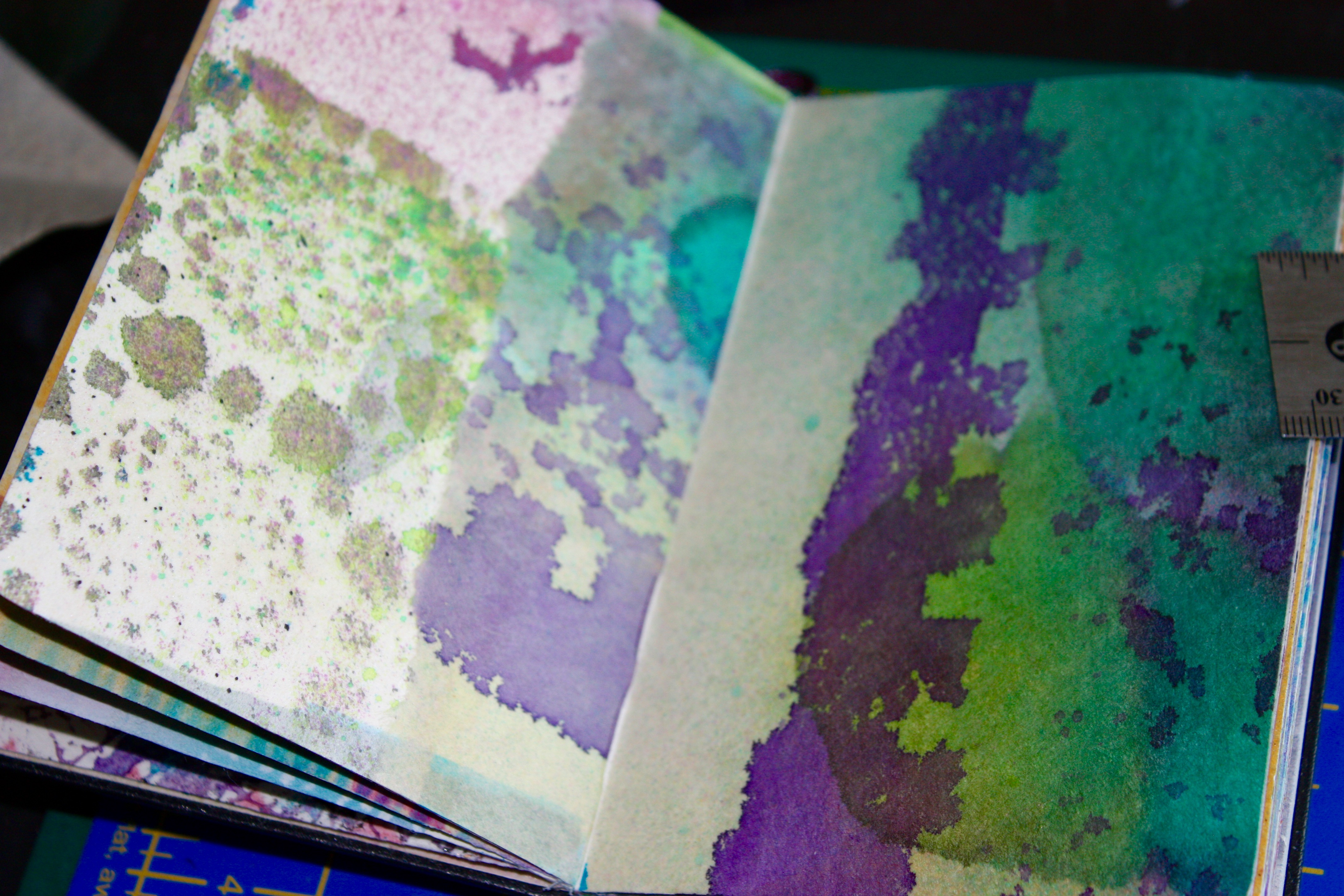 In a very odd way, this book and its contents have become very important to me.  Each page is a reminder that I have given myself time.  I have fiddled with little pieces of paper until they make me happy.   Simple idea…it doesn't always have to be hard.