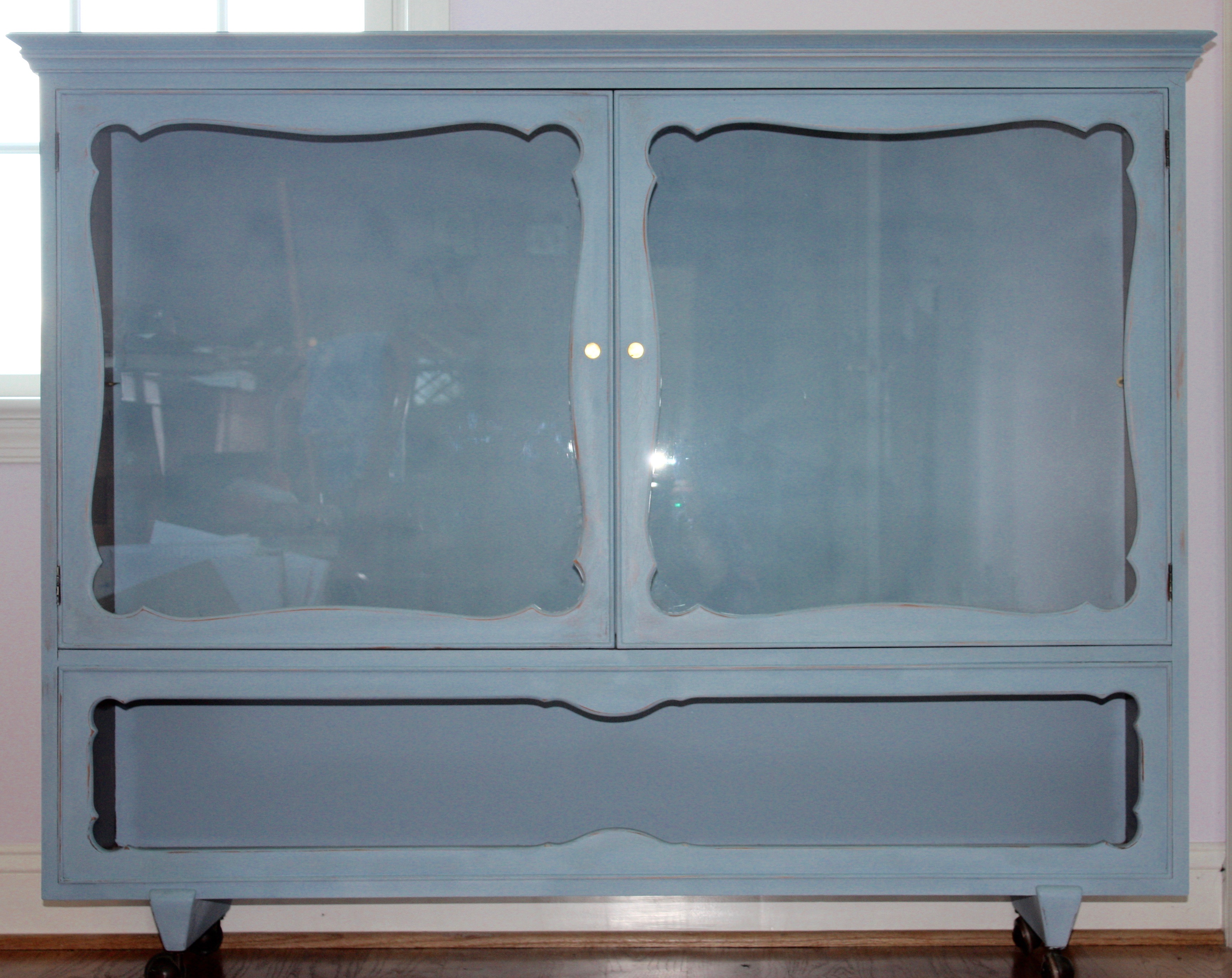 Sanded and painted my "Disney" cabinet in record time.  It is now in place in the "paper" studio, where everything that is not stitched gets worked on.  This room has also become the dumping ground for any and everything "not fabric" for the past three(!) years. The ten foot long table in there is a far-too-tempting flat surface for whatever is in hand…(a habit I hope to break in the very near future).
Before I spent most of Friday in there sorting things, finding spots in the cabinet for the things that "stay" and making piles just outside of the door for the things that don't, I took photos (intending to impress with my organizational skills).   "Ah!  So many messes!  But look!  Presto!  a table is under there!"  But none of them even survived editing!   …the consequence of trying to move off of the AUTO  button (forgot that "one crime at a time" thing…blue photos, anyone?)
I had sorted and organized for hours.  The table got neater, outside of the door did not.  Hope reigns, though.
ps:  The observant reader will notice that there is no photo of the table top after those "hours of organizing".  It is a bit of a work in progress.