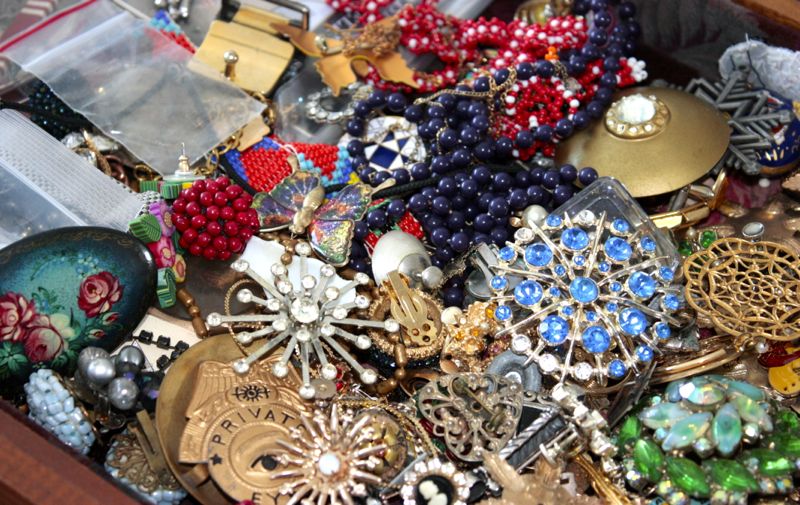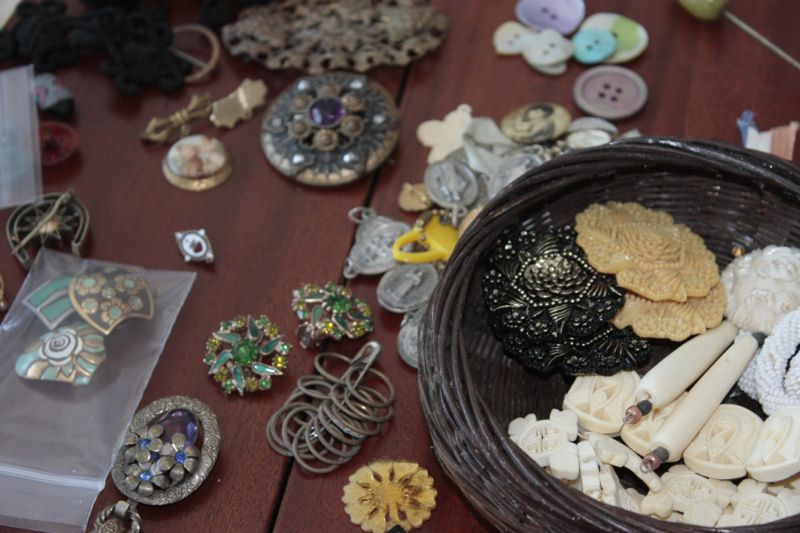 "Moving" is a very small word: it does not even begin to convey the impact of the process on one's life.  Maybe that is even more true when one has done it as we did…wrapping and packing every single thing in the old place, and carefully conveying it to the new one.  And, since that new place has required lots of sanding, painting, and repair (still needs some of that), the expanse of time between the packing up and the final settling in has made each thing look new as it comes out of the box.  And, that has meant even more "curating"…do I still need it?  do I still want it?  do I still love it?
Case in point: my stash.  Some of it came out of boxes like old friends, especially my fabric.  It is now all stacked in neat piles in a dedicated closet.  Just fabric…only the stuff I love.  Whenever I walk into that closet,  I am surrounded by my history as an artist.  It is very reassuring…all is patiently waiting there for me "to get back to it".
My "paper" stash grew from a more recent interest.  That might be why there is so much of it…of all types: torn tear sheets from magazines and old books with intriguing images for collage, printed papers (many that I have made, myself), textured ones, cards, vintage ephemera…the list (and piles) go on and on.  Every single thing looks like a possibility: stacks and piles of potential.  As an artist constantly seeking inspiration, it is tough to toss or donate any of it.  It is just too soon.  The randomness of it all makes it hard to steal a few moments to work with it though…
And then there is the stash of…I don't even know what to call it…the "odd bits"?  I have been accumulating this stuff for years…lovely old buttons, vintage ribbons, handmade lace, embroidered trims, intriguing pieces and parts.   Except for when making my Christmas ornaments, I have NEVER used ANY of it!   Why?  Not sure.
I have decided that once I truly  get "back to work", that that will change.  It is time to "use the good stuff".  So, for the past few days, I have been spending random breaks from chipping up floor tile for sorting through it.  I have had some of this stuff for over thirty years, and have not truly looked at it since.  It was stashed and forgotten.  Taking a fresh look, piece by piece, has been engaging.  For some, the process is probably like looking through an old photograph album.  Each thing brings back a memory.  What I kept is now a truly curated stash.  If I didn't "love" it any more,  it got consigned to the "flea market pile"…maybe some of these things can inspire someone else's art.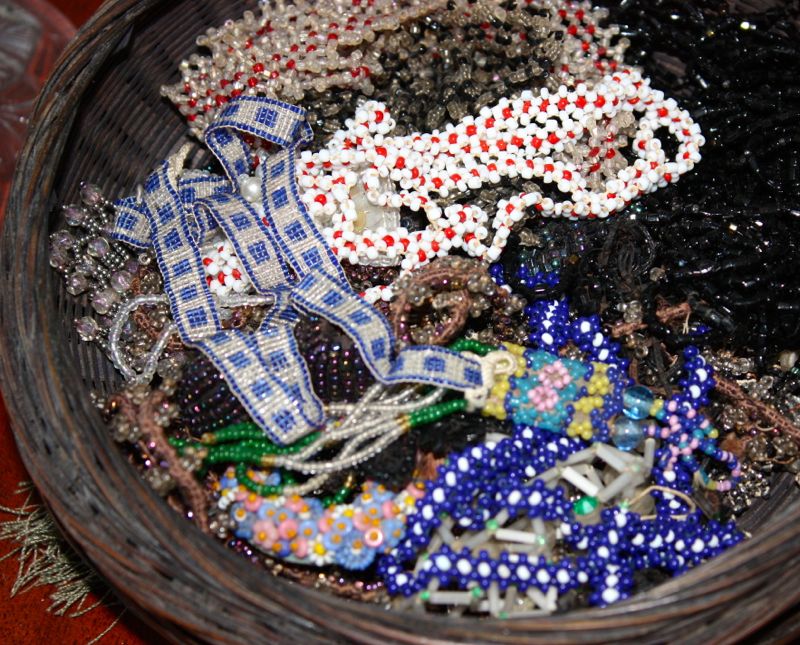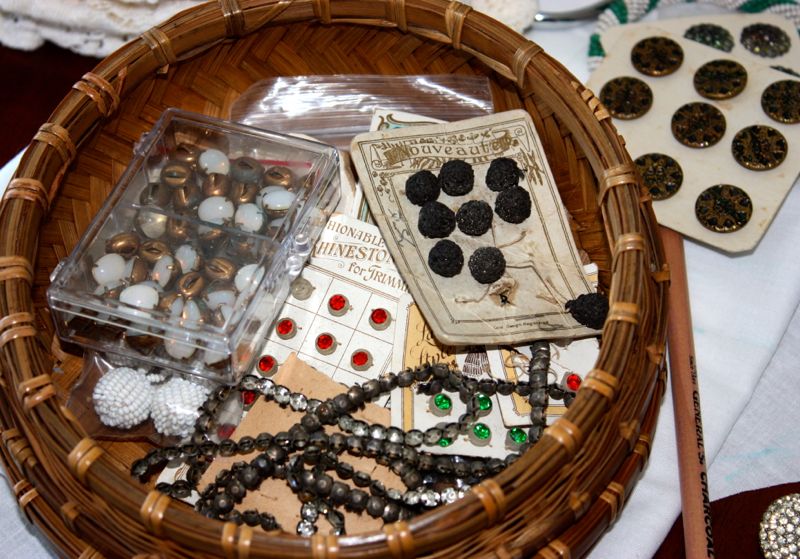 It is my intention to have my future work be inspired by some piece of what I chose to keep as a starting point…I think the next chapter is going to be challenging and new…as I said,  "moving"…way too small of a word…