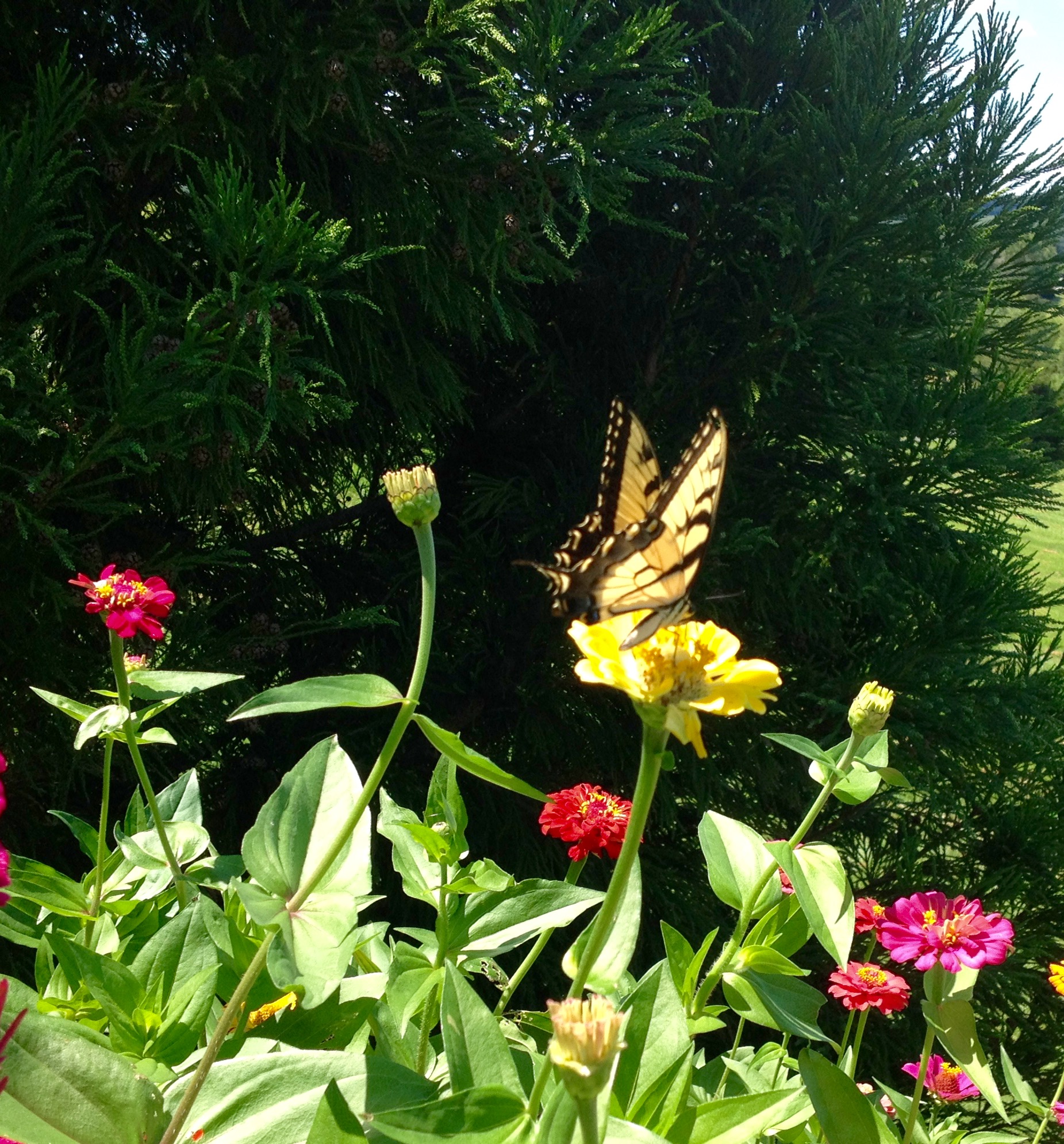 It is Sunday.  Since the last time I tried to post an entry of any meaningful content, a lot has changed…(apparently, also including the software to edit and upload any photos, as I just found out)!!!  We will see how it goes.
Even though it must seem that not much has been going on blog-wise here at danglingthreads (given that entries have been spotty, at best), as often is the case, much has been going on behind the screen.  Not exactly one to relish the effects of "new update available", I didn't update my computer's software for years…literally.  Well, Apple got its revenge.  Then, wordpress decided to get in on the fun.  White screen; no content.  "Error" this, and "Error" that.   Luckily I have kids who are beyond generous with their time and expertise…so, though I may be running as fast as I can to catch up (and, cope) with all of the new nits and bits, maybe, now finally, posting might become a regular thing once again.
That said, the sound of running, dripping water at 11:30 last night, reminded me that I am not queen of my empire.  A broken feed to the toilet on the second floor "failed"…meaning that water flooded the bathroom, dripped down through the ceiling lights on the first floor, bubbled up the walls and ceiling on my newly finished paint job and then continued on its merry way into the basement.  Only a few drips managed to hit the kayak stored just below there…the rest, did its best to soak all in its path…On the bright side…we were home, and since the Olympics are going on, we were awake.
Enough of the rant.  Creative work has truly been happening all along.  Much of it has been "pick-up work", done in the very early morning hours, or, savored after finishing a daily stint of painting…At the moment, my version of the Passacaglia, the paper-pieced wonder by Willyne Hammerstein, is starring… (photos to come, I promise…)   That said, although my intentions are ALWAYS good, the work routine that used to happen, just doesn't anymore.  For years, I could count on blocks of time every day…mornings for creative, new work; afternoons, for quietly hand- stitching, or quilting…or, whatever else suited my fancy…(a luxury, I know).  These days, I no longer have "weeks and then, weekends" (those important Sunday afternoons for blogging, especially)…the days simply wend out one after another, with surprises nearly everyday.  "Plans" seem to exist only to be abandoned!  Those (the surprises) have added a true richness to my daily life, but have wrought havoc with any kind of steady progress to be shared in these pages.  SO, there is now a subscribe button up there on the right…it lets me off the hook a bit…I do intend to try to post regularly (but am looking forward to not feeling so guilty when I just can't).  And, it seems far more respectful of you and your time…if you are game, click on it.  You will get an email anytime there is a new post.  Nothing else.
ps:  a footnote about the photo at the top…(edited with that new, pesky software, if you are thinking it falls short):  In a bit of a hissy fit over my seemingly unending paint job, and just to get that big (guilt-inducing) maniIa envelope off the counter, I tossed out the ton of dried-up zinnia flower heads saved from last year onto the bare dirt outside my window…VERY late in the season.  They should have ended up as gourmet bird food.  But, a few days later…green sprouts!  Then, stems, leaves, and, buds!…and they grew!  Flowers…hundreds and hundreds of flowers!   And, then…THEY came: the butterflies!  BIG. Beautiful.  All kinds!  So many!  Everyday!  A gift…once again reminding me that not everything has to be hard.
post ps:  A free afternoon yesterday…could have read a book, but instead, I played in the basement…Citra-Solv and National Geographic magazines…collage fodder!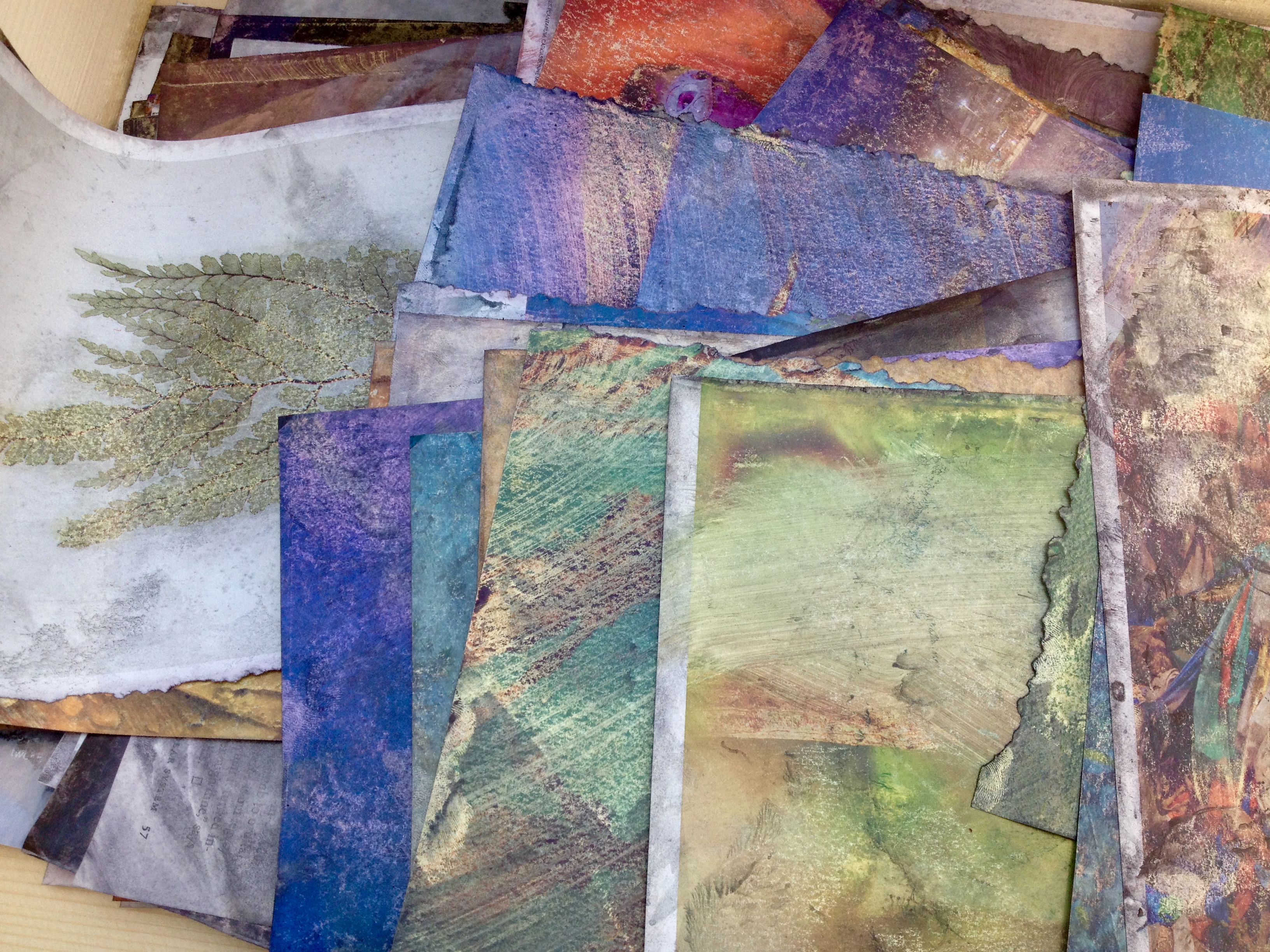 Take care.