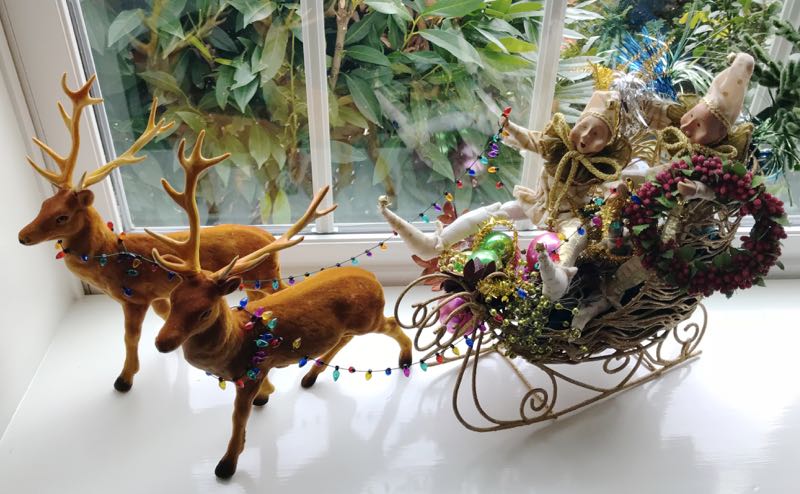 'Tis the night before Christmas…and all through MY house, we are definitely "stirring" (probably, even the mouse).   Seventeen coming for dinner tomorrow…should be cooking…but instead, I have been doing the usual wrestling with camera and photo-editing to come up with some photos that truly convey how busy my Santa's workshop has been!
This season's ornaments are done.  The photos (as usual) do not tell the tale well.  I have an old dresser in my studio.  In it, I keep all the random stuff I find …it is a true treasure chest of inspiration.  The brass stampings, cloisonné disks, and vintage beads all came from there…the silk tassels and beaded chain were an unrelated, but totally fortuitous purchase from a summer rock show in Massachusetts…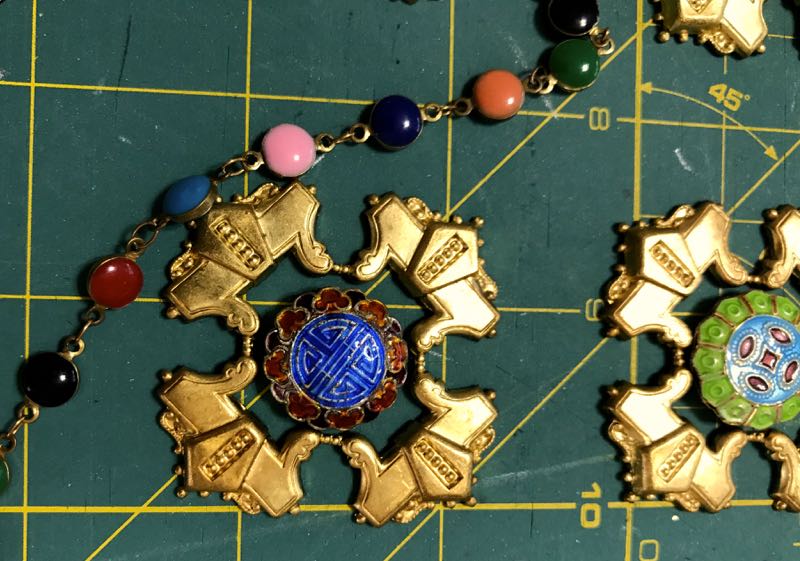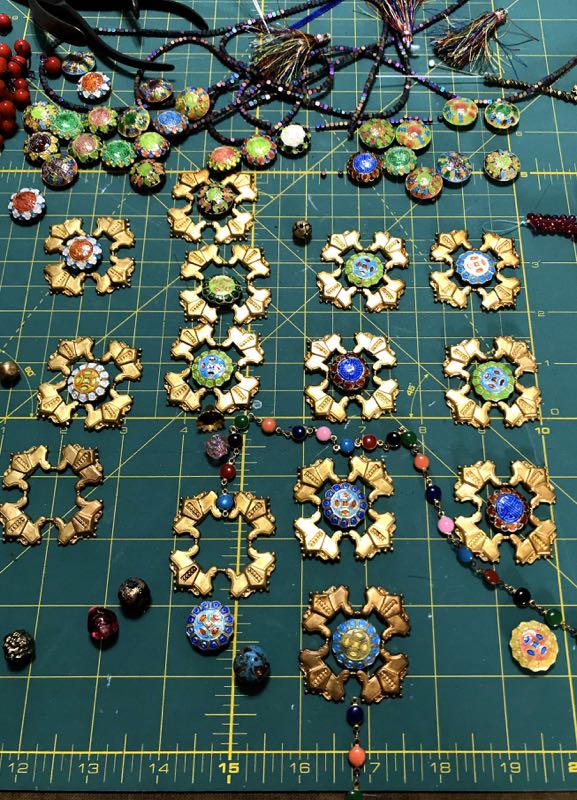 The "black hole"  posted on Instagram a few weeks ago has been transformed by what seems like a million vintage sequins and pins into a wreath that just has to make one smile…I mean, really?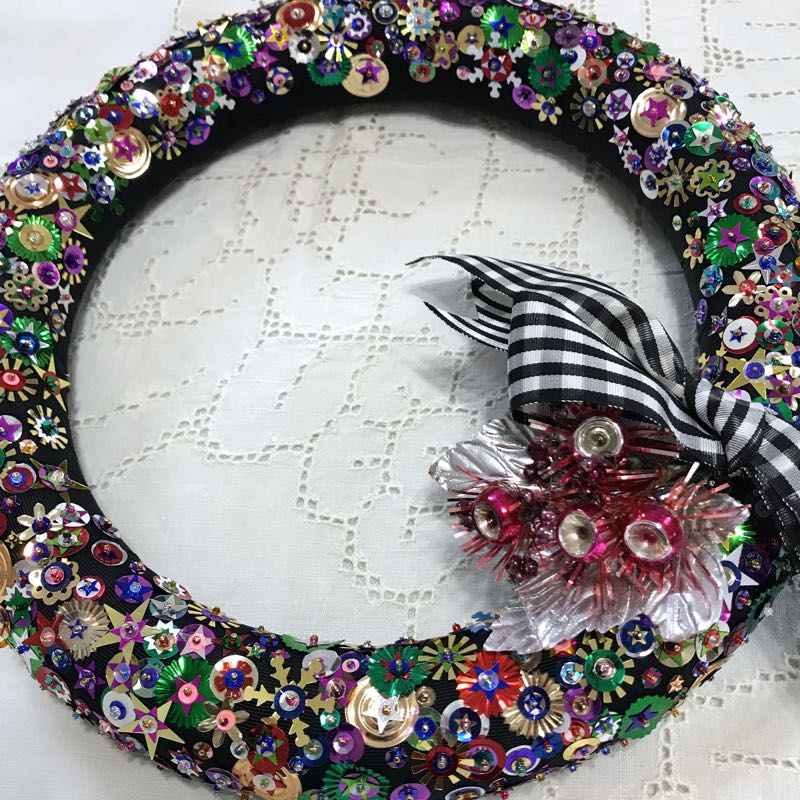 The house is well and truly decorated.
It will be a lively crowd.  Not too traditional…though, there WILL be ham.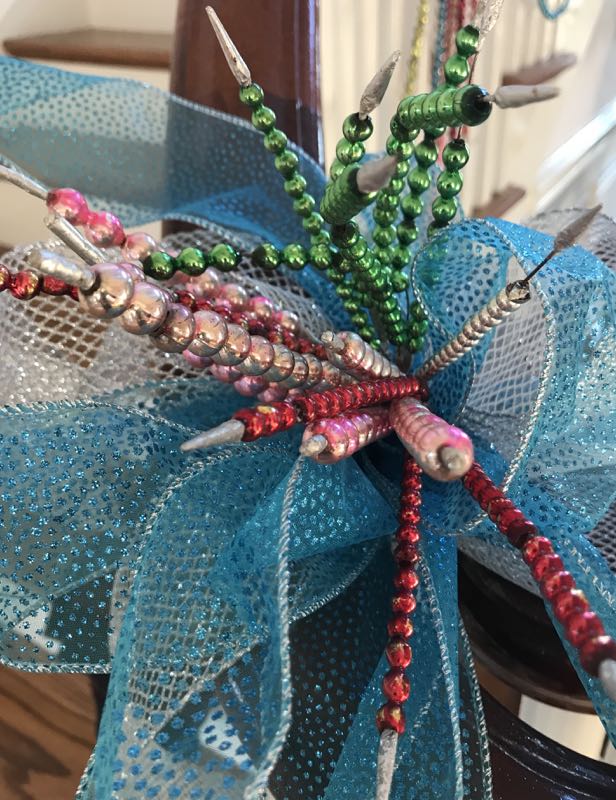 Hopefully, a grand time will be had by all.
Savor this season full of family and good times…the new year will bring a fresh start and new work.  Enjoy and take care.